Tag Archives:
dianapantz
I cannot believe that it is already MAY!!! Insane.
I had some good food with a friend who wears rad t-shirts.
I also had some good brews with more good friends at the Nikkei Student Union 10th anniversary event in Berkeley.
I slept through the day for almost half of this month…when you add it up, I worked 6 overnighters and spent an additional 7 days recovering.
Luckily I didn't forget what the sunrise looks like.
I spent a considerable amount of time waiting for trains to pull up to the platform. (It was also Earth Day in April – which reminded me that transit is annoying but I am also living up to one of my idealistic goals that I set in college – to support public transit whenever possible.)
I also spent some time above ground – running along the embarcadero – which offered some great views.
I tried to work out some more. Key word:  tried.
I went shoe shopping and had a difficult time deciding between these two shoes. (First world problems.)
I started shopping for Mother's Day (right around the corner!)
I also took in some new sights in the Financial District.
I also took up being a part-time vegan! (Food from Juicy Lucy's.)
Some vegan days were more desperate than others. (Almonds, dried apricots, and Rockstar are all vegan!)
All in all, I really can't believe the month is already over. It went by faster than I realized, probably because I spent over a week sleeping during the day! April brought a good round of great weather AND my vitamin D treatment seems to be working now, so I experienced a lot less chronic fatigue this month (YAY!).
I found out that my older cousin (on my dad's side) and my younger cousin (on my mom's side) share an April birthday – I cannot believe that the younger cousin turned 18. His mama is my mom's youngest sister, so she was the "cool young aunt" when I was growing up…this officially makes me feel old!
I also cleared a business-y hurdle (business registration) and plan to tackle a few more in the coming month. I spent some time discussing how ridiculous it all is with a friend who owns his own business in San Francisco.
In terms of my blog, Paper Gatti sponsored its first blog (dianapantz!) and through that Paper Gatti had its first giveaway (it's open through tomorrow!! go enter it now! I'm giving away stuff before my shop is even open!). I also saw traffic go WAY up in response to my DIY canvas tutorial – exciting! I also completed another DIY project – a tshirt scarf – and completed a couple more afterwards as gifts.
May promises some fun times at a Giant's game, and I have some fun times with friends lined up. Cinco de Mayo is coming up, as well as Bay To Breakers – both events bring some extra fun to the city. And don't forget…mother's day is in May as well!
Happy Friday everyone!!!
I'm so excited to announce that I'm giving away a set of "volando" heat-embossed stationary PLUS a $10 shop credit over at dianapantz! This is your opportunity to try and get your hands on a set of Paper Gatti products before the store opens!! (The shop credit can be used once the shop is up for business).
The stationary features stamps from Yardwork, a great little shop over on Etsy. The cards are standard A2 size, come with white envelopes, and would make a great Mothers' Day gift…if you can stand to part with them before using them yourself!
The giveaway closes on Wednesday, May 2nd, so head on over there now, before it is too late! Don't forget to look around at her blog while you're at it….Diana recently posted a recipe for vegan and HFCS-free thin mints! Yum!
If you are stopping by from the Dianapantz blog…welcome! You can find out more about me here. Don't forget to sign up for my mailing list — you'll be notified once the shop opens and receive special offers from time to time!
Have a great weekend, friends!
It's Monday morning…after a (for most people) holiday weekend…you've probably overindulged a little bit, yeah? (No? Well teach me how to eat like you, please. I struggle with self-control because I'm a human.)
Well I can't really help you stop eating way too many milk chocolate Dove eggs (guilty of that one fo sho) but have you ever thought about eating vegan every once in a while? I don't think a vegan diet is necessarily more or less healthy than a non-vegan diet, but when I eat vegan meals I find myself focusing a lot more on flavorful, nutrient-dense foods…which tend to be better than my love of all things meaty and topped with melted cheese. If I'm gonna eat vegan I'm not eating food that tastes like cardboard…I get sooooooo grumpy if I feel like I'm depriving myself of flavor.
Now that I think about it, I have a whole list of meals that I cook that I can easily make vegan/are already vegan. I should share more about this later!
I have some friends that are vegan for ethical reasons and some friends that are vegetarian strictly for dietary reasons…but I know most omnivores can't imagine cutting all meat or animal products out of their lives and I will be the first to admit that I am lazy and don't care enough to want to be a full-fledge vegan. I really like burgers and chicken and dairy and eggs, but I know that I will also enjoy a grilled mushroom and tofu and soy milk. But due to the aforementioned lack of desire to become a vegan, I'm not usually trying to cut out bacon wrapped hot dogs. Enter the lovely miss Diana of dianapantz and her e-book: THE THREE DAY A WEEK VEGAN E-BOOK.
Um…why didn't I think of this?!? "Everything in moderation" is something I'm constantly telling myself, and this part-time diet thing totally makes sense. (I am not saying that I will go out and eat a steak on the other 4 days to make up for it. I'm just digging the idea that I can modify my diet to be vegan-friendly a few days a week.)
So…I haven't really tried any of her recipes out just yet because I've been on another self-imposed pantry challenge (thanks parents for buying me groceries! so glad that you won't let your kids go hungry), but there's some really great looking stuff in her book. PB-stuffed french toast? Sign me up! (Anyone want to come over for brunch on Saturday?)
The e-book has a smoothie recipe that I didn't have any ingredients for, so I made my own vegan smoothie last week using frozen strawberries, vanilla almond milk, basil, a kiwi, and some ice. She suggests a banana or an avocado for a creamier texture, which is probably why mine tasted more like a slush than a smoothie. It was a warm day so I kind of prefered the slushy texture.
If you want to purchase her e-book, you can find it here: Click here to visit dianapantz.
If you're into whole foods and vegan eats, it's full of great recipes and ideas. I don't know about you, but I get into moods where I am just totally uninspired by what I already make and need some fresh (pun intended) ideas. Otherwise I just start eating spaghetti-o's three nights a week. (Uh-oh!) (Okay I'll stop with the puns.)
Oh! And because Diana REALLY loves supporting others, $1 from each e-book sale goes straight to charity. She actually donates a percentage of all the things she sells to charities. When you run your own business, you can choose to do something good for others, no matter how small your enterprise is…because YOU are the boss! I think this is pretty neat-o.
I am also going to take this opportunity to share some (mildly) exciting blog news with you, since it's also relevant to this vegan e-book cookbook thing. This month is the first month that Paper Gatti has sponsored another blog!! Yep, I've got a sponsor space on dianapantz the blog.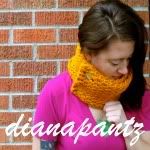 Blog | Shop| Twitter| Facebook | Ebook
I figured that this was a good time to tell you since I'm going on and on about her part-time vegan idea…full disclosure and all. (Also if you click on my link to purchase I get a small reward for my referral, but I honestly did not decide to tell you about her e-book because of this. I just REALLY wanted to share this whole part-time vegan idea with you.)
I promise you that she didn't ask me to write all about her e-book as a part of my sponsorship but it is one of the reasons why I wanted to support her blog this month! (I've also mentioned her awesomeness in the past: she is a list gal!) Diana blogs about a lot of things that are vegan, but she'll NEVER try to tell you that you shouldn't eat meat/do dairy/wear leather/whatever. I definitely appreciate the informative but live-and-let-live outlook that she takes on. As previously stated, I'm not a vegan. But I always wonder how "normal" people are able to live a vegan lifestyle so it's fun to hear how she does it.
Diana also runs her own handmade business and rides her bicycle all over the place in Minneapolis, so we also have that in common. Except, I ride my bicycle around the block, practicing how to start and stop and shift gears without dying. I'm pretty sure she is proficient in bicycles. And her business is actually open for business…she makes super cute baby leg warmers and other fun things…so maybe at this point we don't have so much in common as I would like to think, but she's a source of inspiration and I am pretty sure she is generally a super rad person. I can't say this definitively because I've yet to meet her, but hey maybe one day I'll end up in her hood: Minneapolis. (I ended up at a conference in St. Paul a few years ago…plus the Mall of America is there, so never say never!)
Phew, that was a whole bunch of me "talking your ear off", or at least figuratively. If you ate too many chocolate eggs and jelly beans, what are you planning to do about it…if anything? I'm intensely curious about how people react to these sorts of things!